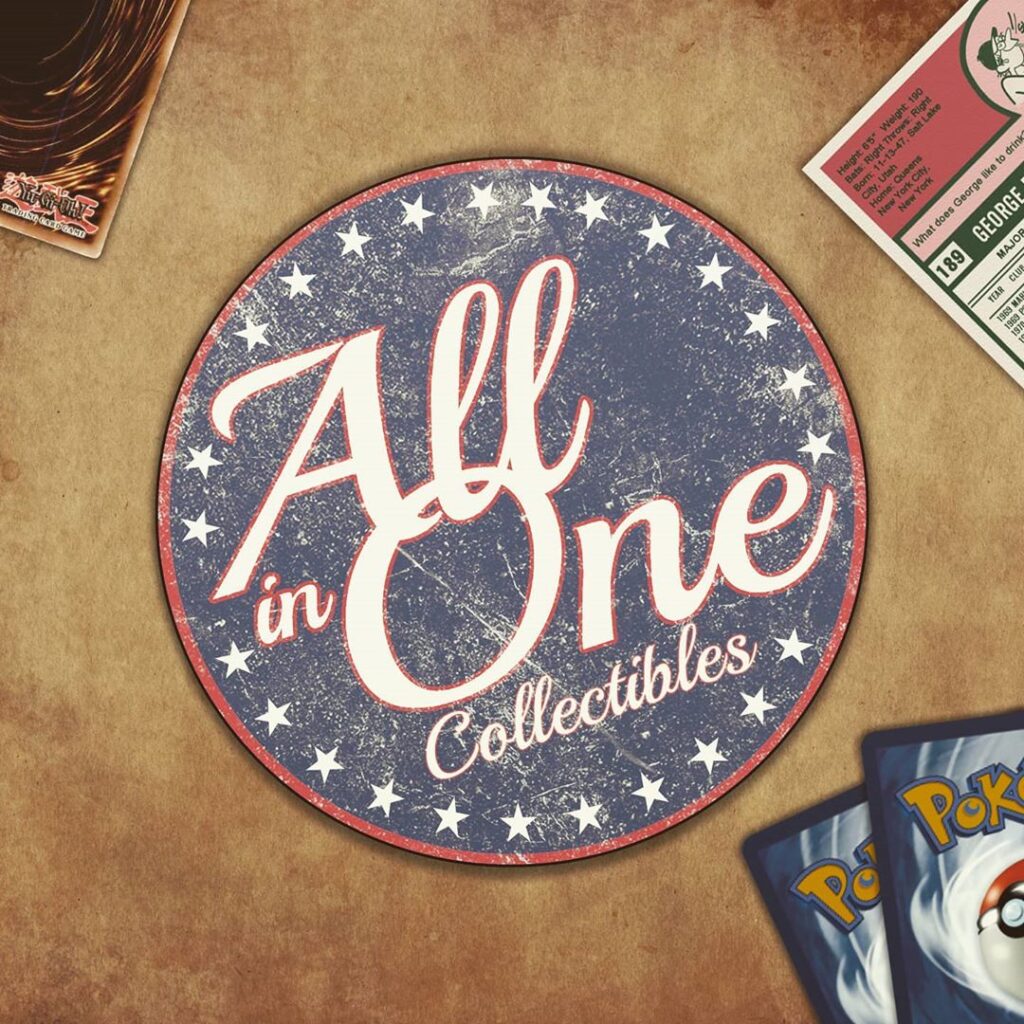 All in One Collectibles has been serving customers for twenty years in the hobby collectible market. With a focus on family-friendly atmosphere and an inventory of over 10,000 new & vintage collectibles in-store, this store truly has it all. From sports memorabilia to comic books to old-school entertainment, All in One Collectibles certainly appeals to a wide breadth of audiences—which, from a marketing perspective, presents its own challenges.

So how did SquareDeal approach building a cohesive brand identity?
All in One Collectibles :
Just the Way You Remember
"SquareDeal has a personal touch that can't be beat. Our social media has never looked better. It's easy to recommend them."
To capture the attention of the every customer in All in One Collectibles' consumer base, SquareDeal Marketing crafted a visual identity from the ground-up, with its diverse audience in mind. We performed a demographic analysis of the business and focused on the one common factor that was found to bring collectors from every category together: nostalgia.
By focusing campaign efforts on a common emotional connection rather than a product-driven approach, and enacting a strategic marketing plan, we were able to build an authentic brand and meet All in One Collectibles' business goals: increased in-store sales, social media growth, and greater brand loyalty.
As always, SquareDeal is proud to make a difference.