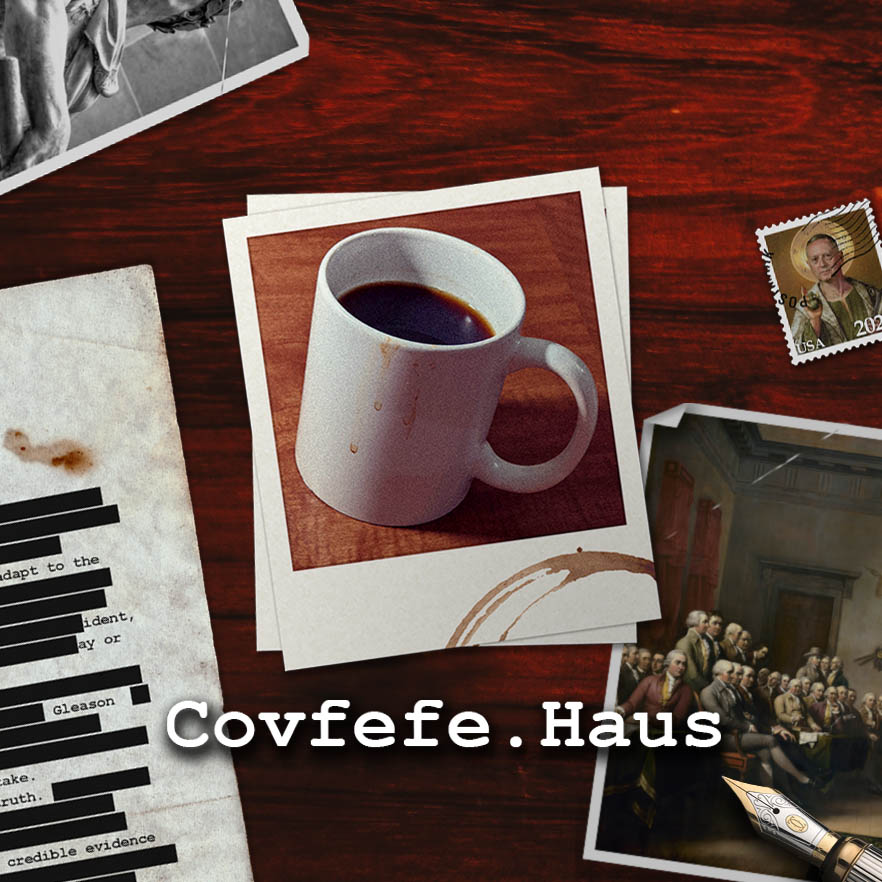 Covfefe Haus is an upcoming podcast which shines a spotlight on the circus of American politics. Founded as a discussion group in 2017, Covfefe Haus was built on the principles enshrined in the First Amendment to promote open and rational discourse on politics, politicians, and political absurdism. Harkening back to the days of French salons and conversation parlors, Covfefe Haus strives to be a space for freedom of thought, freedom of speech, and freedom from the drudgery of everyday politics.

So how did SquareDeal approach branding this thought project?
"Fantastic work! SquareDeal brought the perfect vision to our project! Their expertise was invaluable every step of the way."
To bring Covfefe Haus from a kaleidoscope of ideas to a fully marketable brand, SquareDeal Marketing took a dive into this project's forming identity, exploring its roots, examining its unique personality, and channeling the qualities that made the group from which it sprung so special. From a variety of wide-ranging images and in-group references, we created a polished aesthetic that captures and condenses the spirit of Covfefe Haus into a cohesive, evocative brand.
With a unified brand established, SquareDeal worked to coordinate and develop website and a successful merchandising suite which tapped into the Covfefe Haus culture, and helped to build sustainable revenue to support the project in its early development.